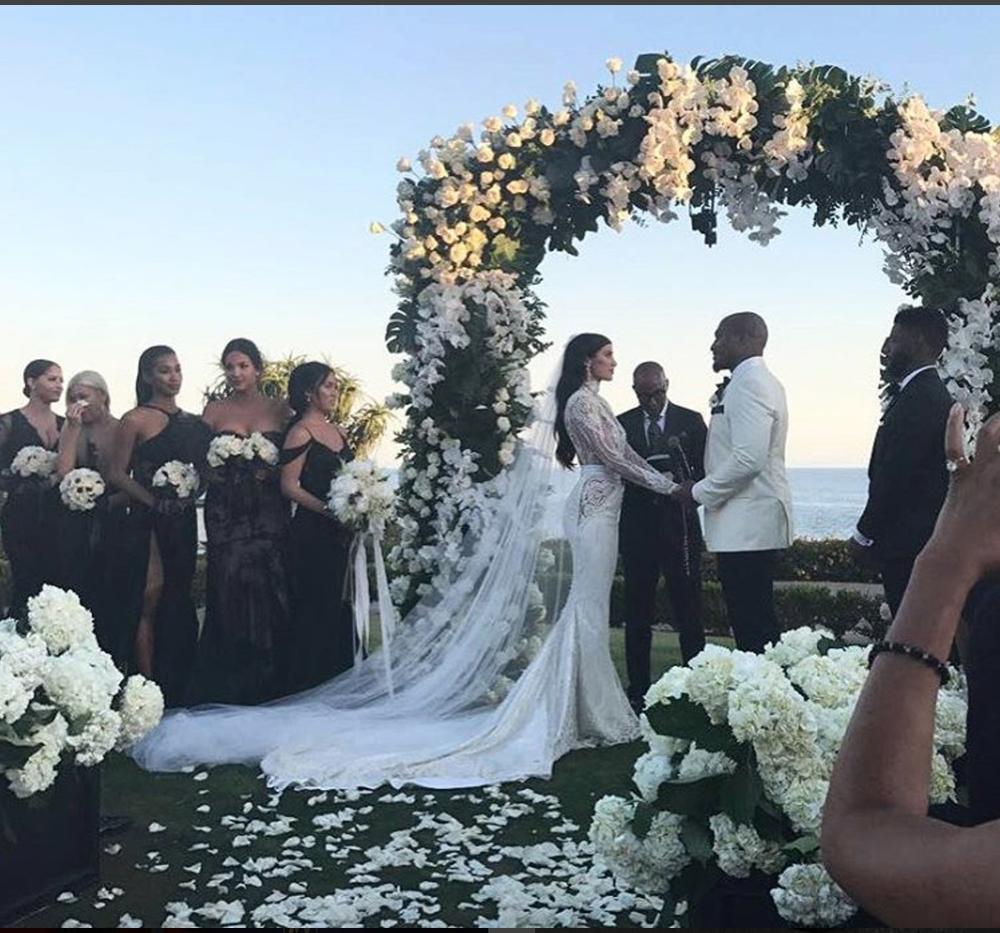 If you are a fan of the E! Entertainment Television, you may know model Nicole Williams and her NFL player beau Larry English from the show WAGS.
The couple are fan favourites on the show and the last season ended with a surprise proposal.

During the weekend, they tied the knot at the Montage Laguna Beach in California. #NicandLarry's wedding has been trending, with fans loving Nicole's 3 custom Michael Costello wedding dresses and their romantic moments, specifically the first dance.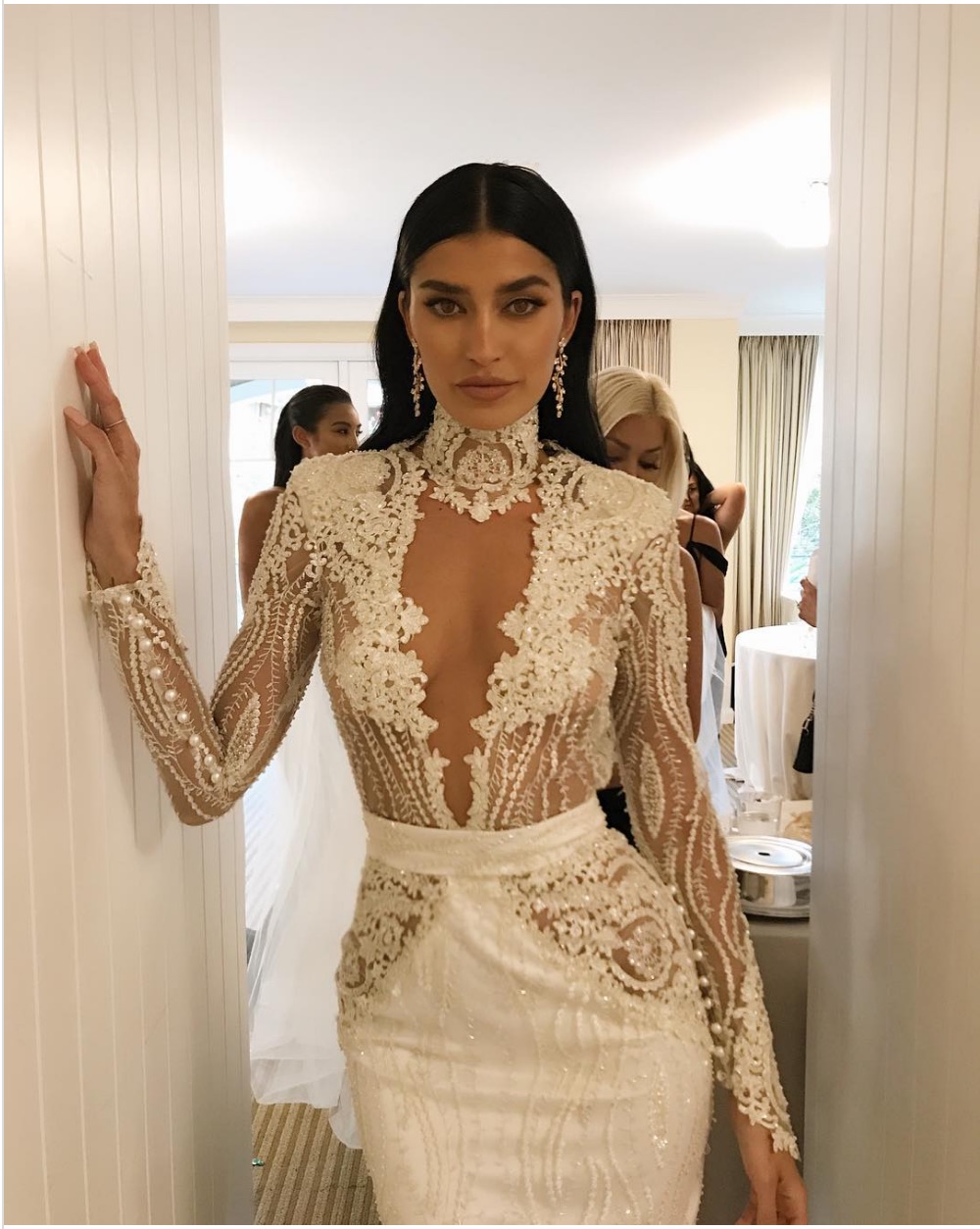 The couple's friend Christina Milian who attended the wedding alongside her best friend Karrueche had this to say;
To the flyest & most beautiful couple I know.. INSIDE and DEF out.. 😜Nicole and Larry!! I love you guys forever. It's OFFICIAL!!! So happy I was able to witness the magic… as I have been for the last 5yrs of knowing you two. You 2= Magic!
Thank you for being great friends and ride or die homies. This is just the beginning. Now you're really bout to kill the game. #MrAndMrsEnglish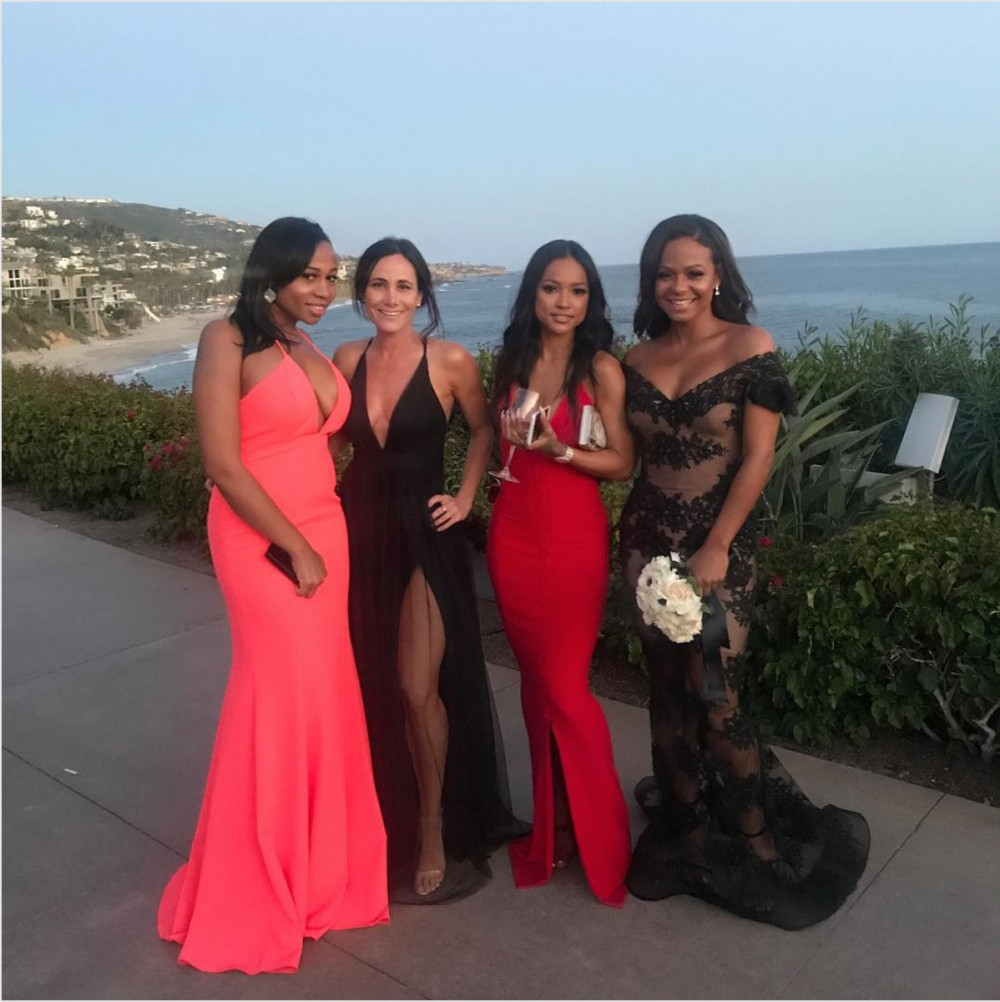 Check it out.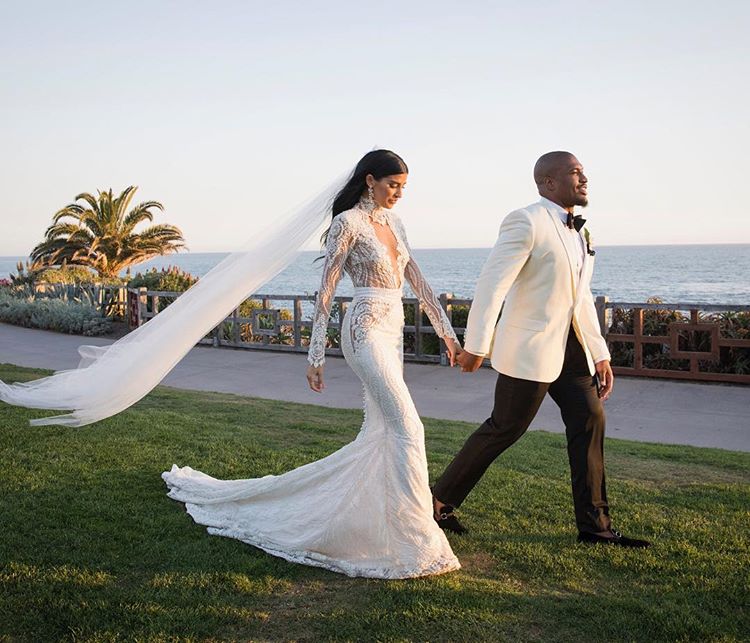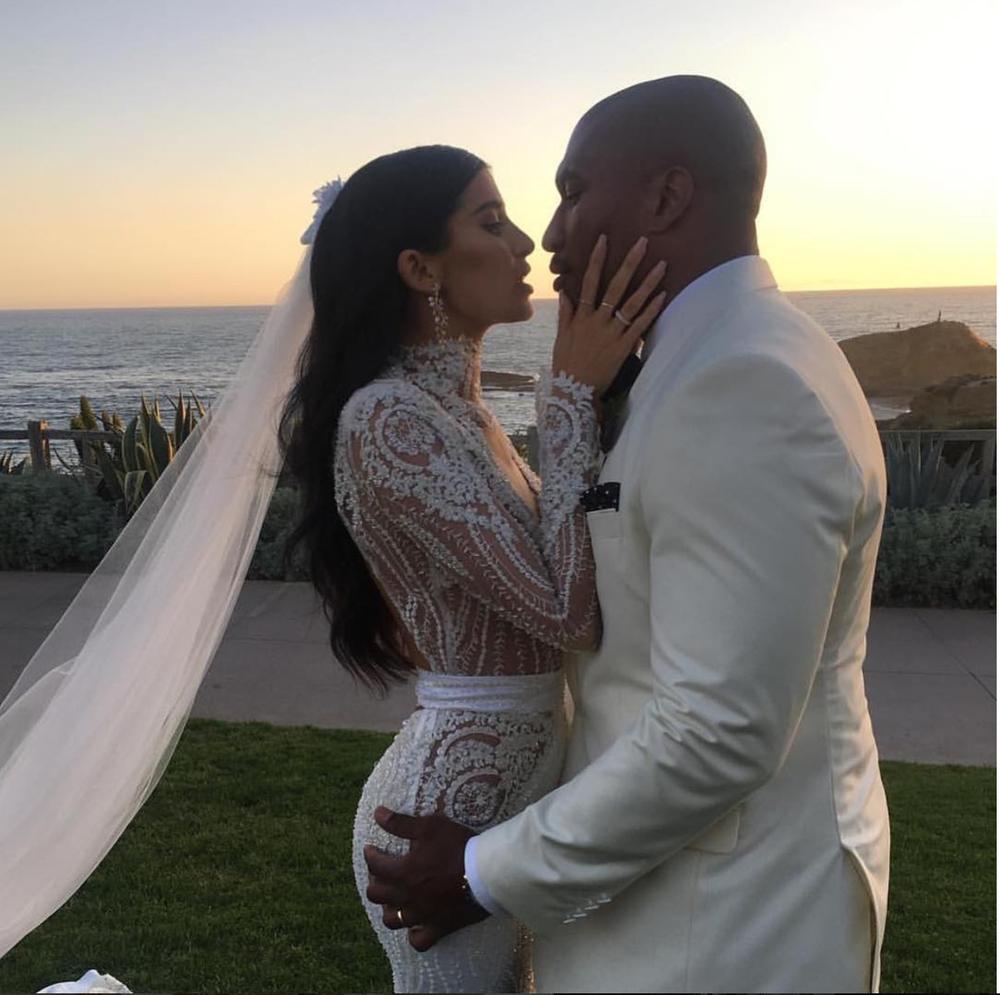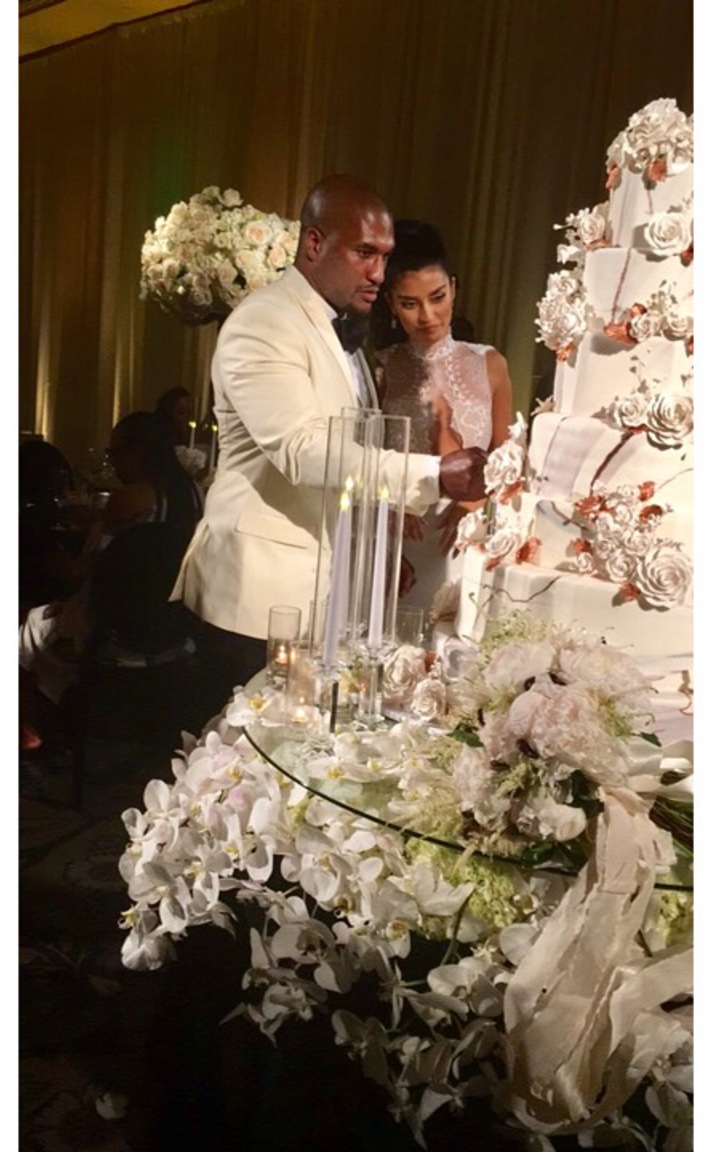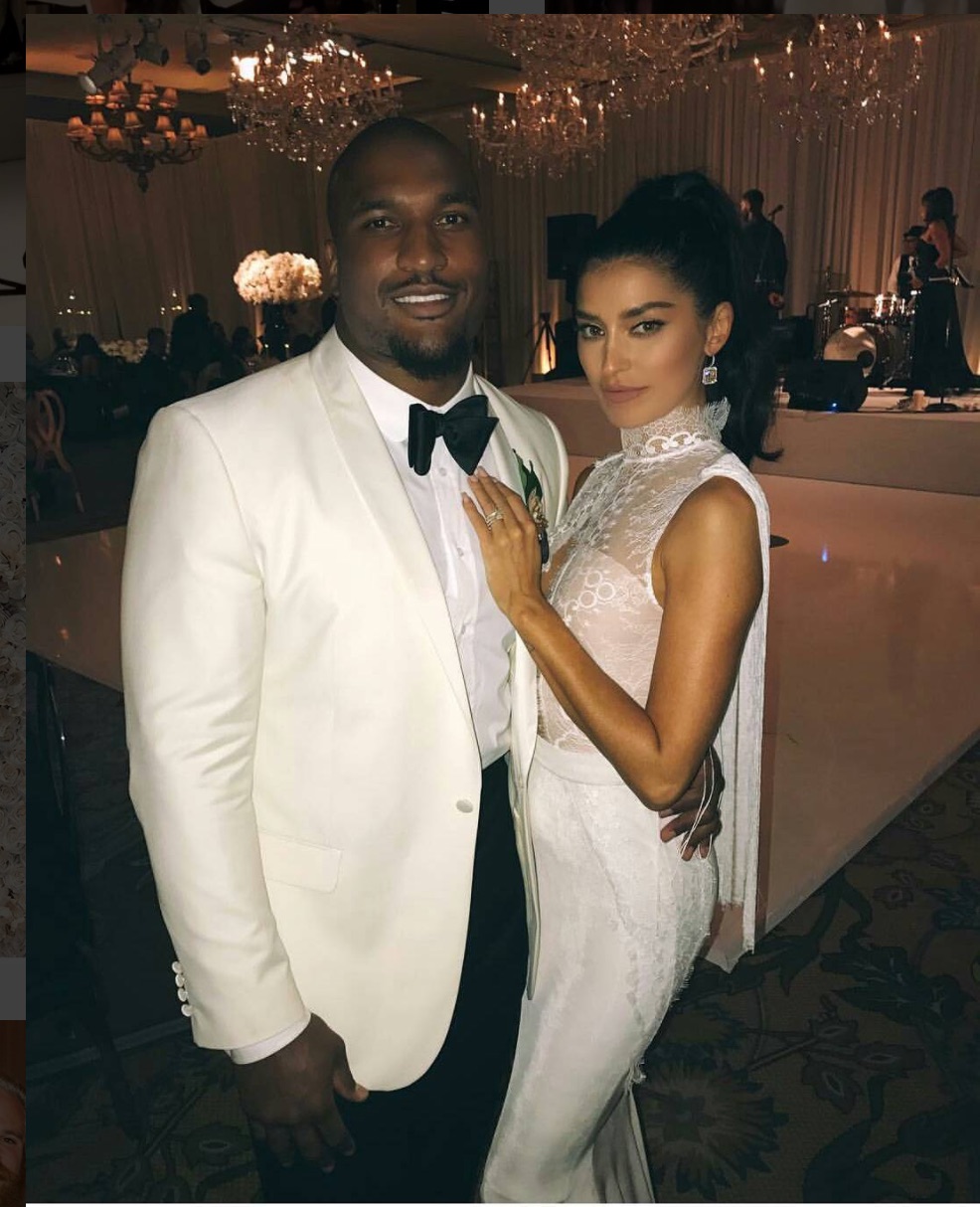 Watch their Romantic First Dance to New Edition's "Can You Stand the Rain"
Photo Credit: Duke Images
Additional Images: Instagram